Meet Technical Services Manager Laura Boniface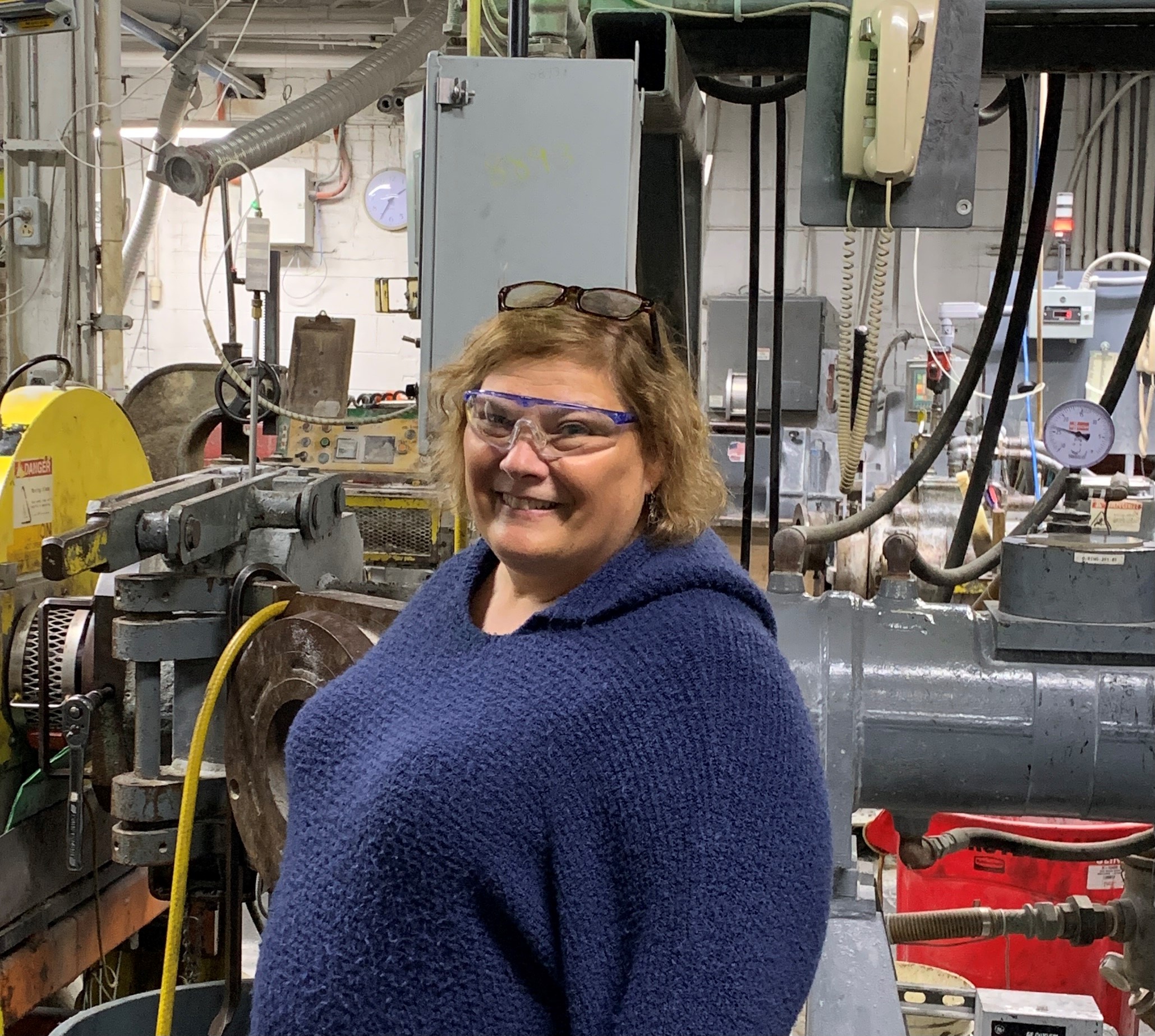 Technical Services Manager Laura Boniface joined Grand River in April 2021, transitioning into her position as predecessor and mentor Barry Drought retired after 14 years in July 2021. With an undergraduate degree in Chemistry, an MBA, and more than 25 years of experience in manufacturing materials and applications - including 15 years of developing automotive and industrial hoses - Boniface says the job brings her home, utilizing her education and experience with a variety of materials and techniques.
With a good-natured laugh, she added, "I'll be 'new' here forever because we have employees who have been here 40 years." Read on to find out how she helps Grand River Rubber customers meet their unique challenges.
Discover the benefits of working at Grand River Rubber
Boniface's direct reports include quality supervisor, and as Technical Services Manager she oversees materials development and quality. "I have to answer for regulatory and specifications," she notes. Boniface also provides technical support for another GRRP joint venture, working onsite at that facility every week.
Compared to other places she's worked, "There's a lot of variety because we have a lot of different customers and capabilities." That constant variety is one of her favorite parts of her job.
Because Grand River offers customers many different materials, applications, and capabilities Boniface has a lot of close interaction with mixers and testing labs, as well as hands-on technical work. While some customers do their own testing, Boniface often consults with both custom mixing labs in the process, especially determining how different formulations behave and how well they meet fluid, pressure, and other specifications.
Have questions about your lab specs or ASTM testing? Contact us or request a quote now.
Boniface appreciates that the business is customer-focused and customer-driven. Making a competitive product can mean investigating and testing alternative materials and compounds, or coming up with a custom mix for a new or existing product.
"Many customers will consider different materials if they can be tested," she said. "Sometimes we may need to change a formulation to meet specifications."
Which material is right for your application?
Samples and prototyping help ensure materials will meet a customer's requirements, she said. Although prototyping, materials, and product samples can add to the development lead time, sometimes it's a necessary part of the process.
"Understandably, in many applications, our customers can't take the risk of accepting alternative materials unless we can test and show that they have the same properties and meet all the specifications," Boniface said.
Experienced Management, Strong Customer Focus

Boniface notes that Grand River Rubber is the first employee owned (ESOP) company that she's worked for and that the environment is very family-oriented.
"Management is very good. They make good decisions, and they really know the business," she says. Having hands-on management that's directly involved means they're responsive to customers and employees alike. When an issue requires review, "they're available 24/7," she says.
Unlike some other rubber parts manufacturers, Boniface says, "There's more synergy than I've ever seen. Some of our suppliers are also customers. Even though we compete, there's a partnership."
Ohio's Rubber Manufacturing Scene, Post-Pandemic
As US-based manufacturing recovers and reinvents in a post-COVID world, Boniface says she's following Northeast Ohio manufacturing trends with interest. "Akron is still the 'Rubber City,'" she says. "There are a lot of similarities between Ohio and Wisconsin, but there's definitely more automotive work in Ohio."
While all aspects of manufacturing were affected by the pandemic, "we're figuring it out," she says. "No one's really experienced this before."
Grand River's internal organization, open-door policy, longstanding relationships with suppliers, and good customer communications have helped make the best of a (globally) difficult year.
Northeast Ohio Wins Another Fan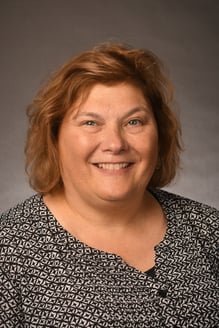 After being raised in Wisconsin, Boniface moved to Ohio more than a dozen years ago, bringing along her husband Scott and son Andrew. While she's still a Green Bay Packers fan, she said she also enjoys rooting for Northeast Ohio sports teams, including the Indians and Cavaliers. And when her son returns to Northeast Ohio to continue his graduate studies here in the Spring, she'll be rooting for him on the Lacrosse field.
When she's not at work, Boniface enjoys walking on the Towpath and through Cleveland Metroparks – often accompanied by her two-year-old, 80-lb. Newfoundland. She is also an avid reader, enjoying both fiction and nonfiction. John Grisham is one of her favorite authors.