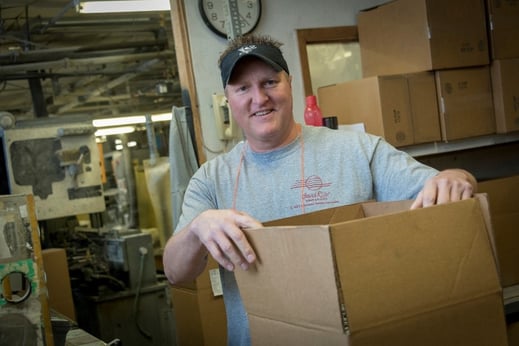 Established in 1976, Grand River Rubber & Plastics Company has been a 100% employee owned company since 2011. What does that mean for our employees, our customers, and our partners? A lot more than meets the eye.
When you say "employee owned business" most people immediately think about the benefits available to employees. And, there are plenty. But working with an independent, employee owned company offers a lot of advantages to customers, suppliers, and other business partners, as well.
Innovation is one such advantage. Employee owned businesses don't get hung up on "this is the way we've always done it." Employees, at every level of the company, are motivated to find the best way to manufacture products, the best way to manage a supply chain, the best way to provide customer service and the best way to provide for employees.
Quality Manufacturing and Customer Service
Because employees tend to stay longer than average in the industry, an employee owned company boasts more experience in each position. In a manufacturing facility, that translates into quality and consistency in production.
At Grand River, quality is (really) everyone's job.
"All operators are required to manage quality," explains Perry Heath, Quality Assurance & ISO Documentation Supervisor. "They visually monitor their process & parts constantly, and verify dimensionally every 2 hours."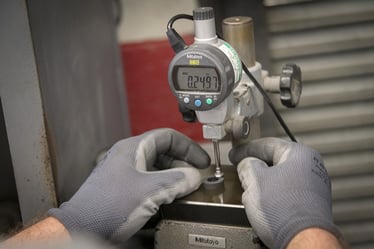 Long-term employees also provide consistency in long-term relationships that directly affect customers, such as estimating and purchasing.
Good Employees Create More Good Employees
Cross-training and regular, earnest invitations to contribute to the company's direction, policies, and procedures are natural by-products of working for an employee owned company. Employee-owners are invited – really, expected – to offer ideas and suggestions for improvements at Grand River Rubber.
And, they share in the company's success.
Not surprisingly, employees who feel valued and who see their suggestions implemented and their work pay off tend to stick around – and, they encourage other smart, hard-working people to join the company. It's truly a win-win situation.
"I'm very proud to be an employee-owner at Grand River Rubber."
Good for Partners
Generally speaking, the policies of an employee owned company favor long-term relationships with both customers and suppliers. Working cooperatively with business partners helps out seasonal fluctuations and inconsistencies in pricing as a result of short-term scarcities in the supply chain. And, long-term business partners often evolve together, as they are willing to work out creative solutions to permanent market changes and opportunities. True partnerships emerge as companies may share a variety of resources, from equipment and training to sourcing and insurance.
Sustaining Community
Employee owned companies tend to put into place policies and procedures that are good for employees, customers, suppliers, and the larger community.
Cleveland and all of Northeast Ohio are proud of its manufacturing heritage, but anyone who's been here a few decades knows the area has seen some hard times because of it.
Employee owned companies are literally owned by the people who live in the local business community. While each employee is of course personally interested in keeping his or her job secure, they're also collectively interested in the health and viability of the local community and economy. That's good for all of us.
We invite you to find out what it's like to work with, or to work at, Grand River Rubber.