Grand River Rubber & Plastics is hiring in Ashtabula! Whether you have some manufacturing experience or none at all, these are great opportunities. Take a moment to find out more about open positions and the benefits of working here.
Did you know that Grand River employees get tuition reimbursement?! Please share with someone you know who deserves a great employer!
Most employees are trained on the job, and many are cross-trained on several machines and processes. Sometimes the company sends employees to training centers to learn special techniques, which they can then teach to others at Grand River. Talk about growth opportunities!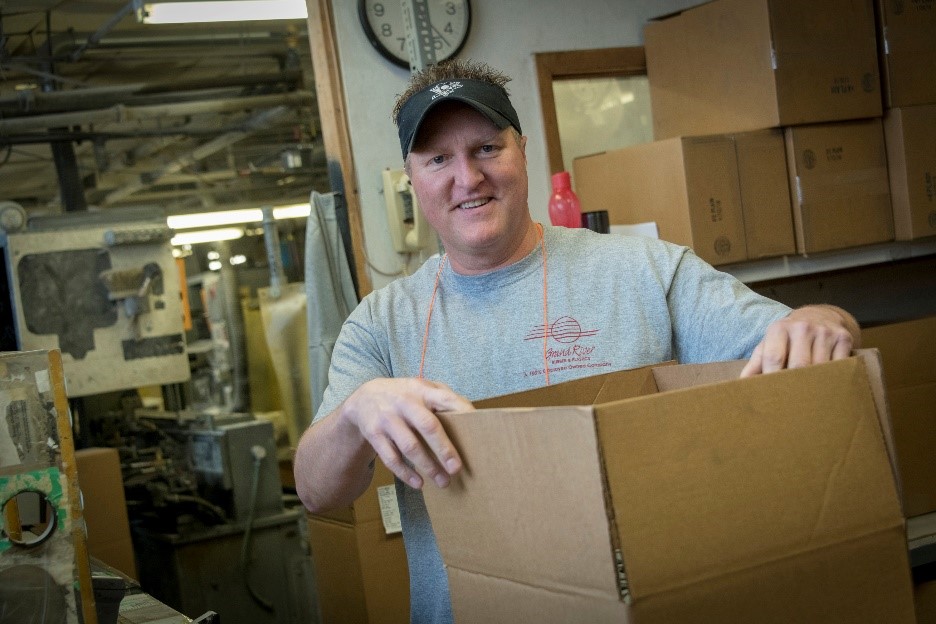 Immediate openings with great wages and benefits. Apply here!
Working at Grand River offers long-term job security. We are busy and our customers are happy! So are our employees.
Why do Grand River employees love their jobs? (Video)
Working at Grand River is Never Boring!
Grand River Rubber operators have multiple responsibilities, so even when they are working on a single job or machine, there is variety in the tasks they're performing. Because most operators are cross-trained on several machines, they can work a job from the prep stage to finish, and see it to the final packing for a customer.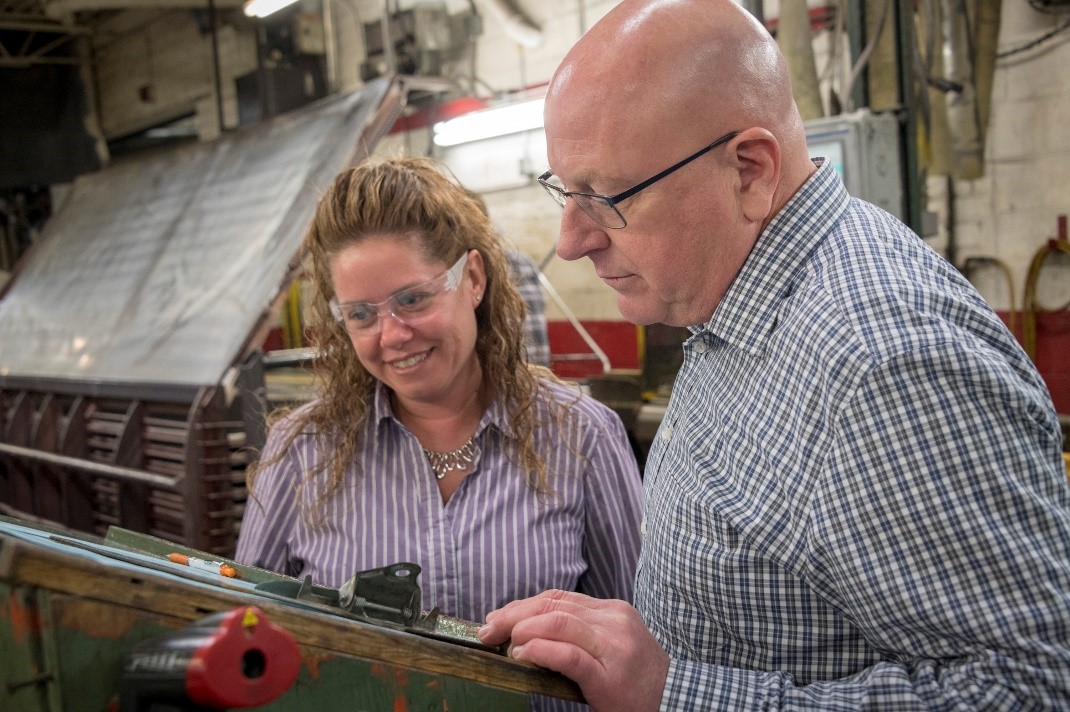 Unlike some factory jobs, employees at Grand River find they are part of the process of improvement. Ideas are not only appreciated, managers want operators to make suggestions for improvements wherever they see something that could be better.
"Change comes from within," said Perry Heath, Quality Assurance & ISO Documentation Supervisor. "We're always looking for new and better ways to do things. We're never stagnant," he said.
Grand River is an Employee Owned Company
Many people don't realize that Grand River Rubber is an employee owned company. What does that mean?
"I'm very satisfied with being an employee owner here. I think that plays into the operators' attitudes toward their jobs and their responsibilities. People who work here approach every problem with the thought, 'I'm an owner,'"
There are other, significant advantages of employee ownership. We'd be happy to discuss the opportunities with you! Contact us with questions or apply now!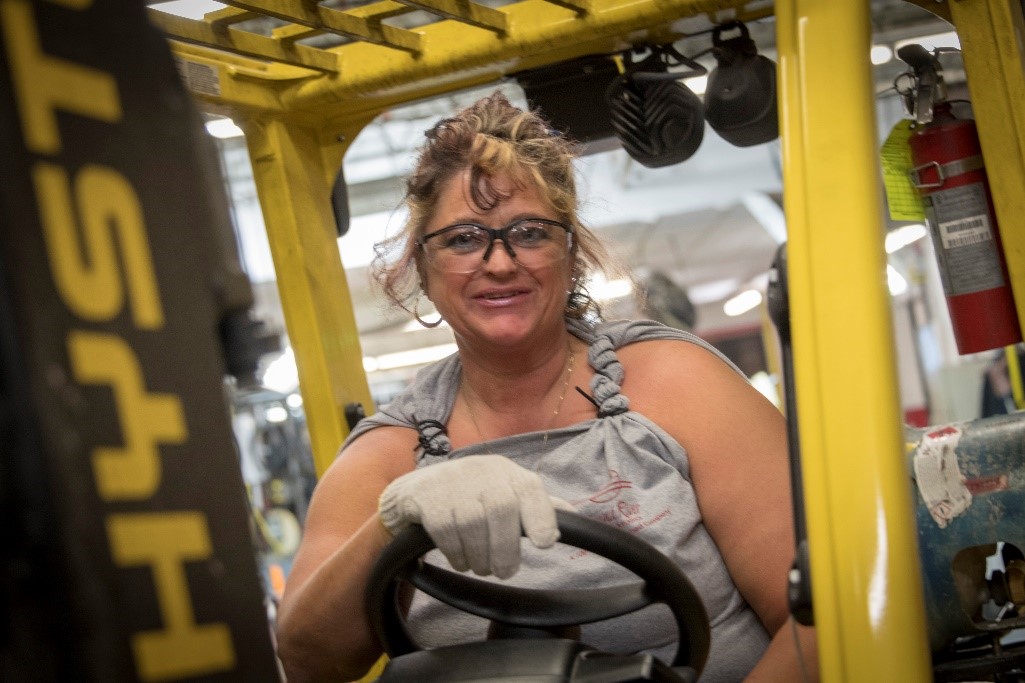 Grand River Rubber & Plastics: Proud to Be Made in the USA!
Are you familiar with the term "reshoring?" In addition to making quality components for many longtime customers, Grand River Rubber & Plastics is working with many new customers who want to bring the manufacturing of various parts back to the USA.
Our employees take special pride in being part of a team that's seeing new opportunities for manufacturing growth and innovation, right here in the US.
Apply online for priority interview scheduling
Come to a Grand River Rubber Job Fair!
Grand River Job Fairs are a great way to find out what it's like to work here. See the latest on our Facebook page:
In-person Interviews
Factory Tour
Skills Assessment
Functional Testing
Drug Screening
Hear what Grand River employees say about working here.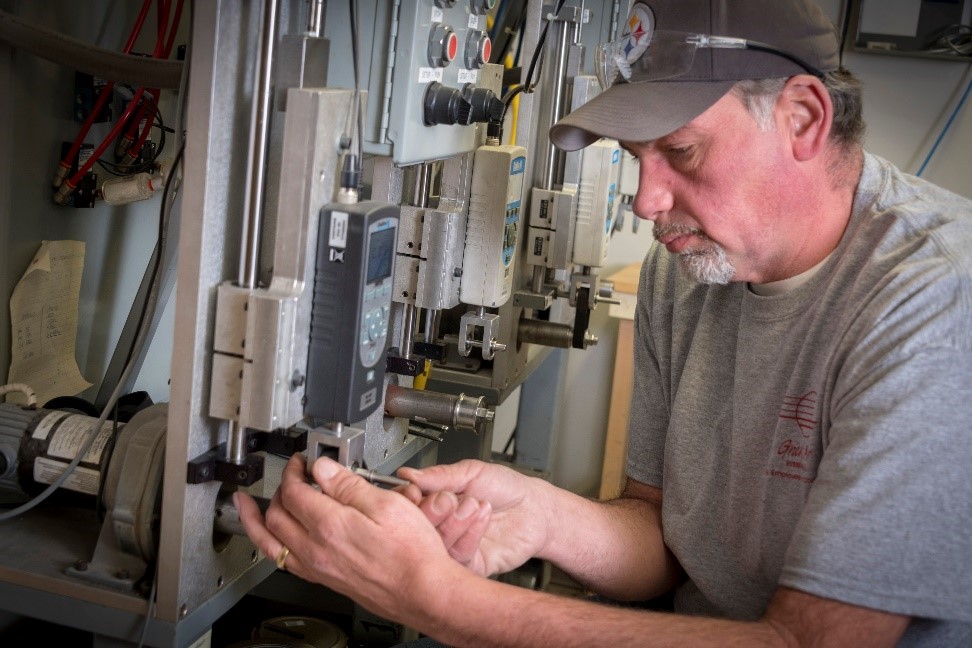 Grand River Rubber proudly supports the Ashtabula community through several different initiatives. Follow us on Facebook to see what Grand River Rubber employees are doing for customers and community members!
Want to be part of that? Apply now. We'd love to find out how we can work together.