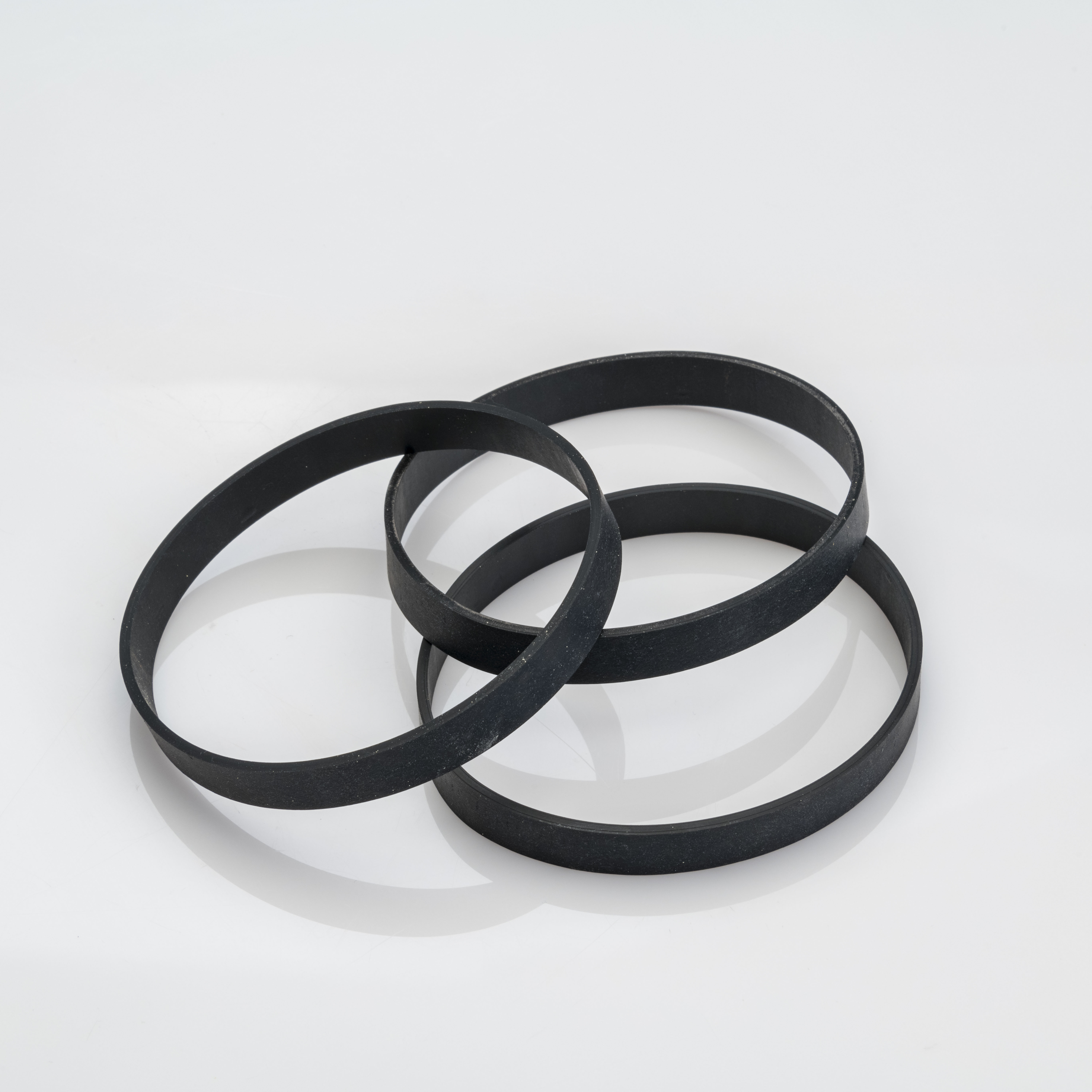 Selecting the right lathe cut gasket supplier for your business needs is vital to ensure that you are able to deliver your products and services on time, at the right price, and in compliance with your quality standards. At Grand River Rubber & Plastics, we value the relationships we have with our re-sellers. We understand that our re-sellers are an extension of our company and treat them like a part of the Grand River family. Below, learn why companies choose Grand River Rubber & Plastics as their lathe cut gasket supplier.
Competitive Pricing
Grand River Rubber strives to be a supplier that provides our customers with outstanding customer service and a better quality part than our competitors. But more importantly, we strive to be the most competitive supplier we can. We have been in business for over 45 years and have great relationships with our compounders. We also have the volume which translates into buying power. This allows us to make sure we are getting compounds at the most competitive price that we can.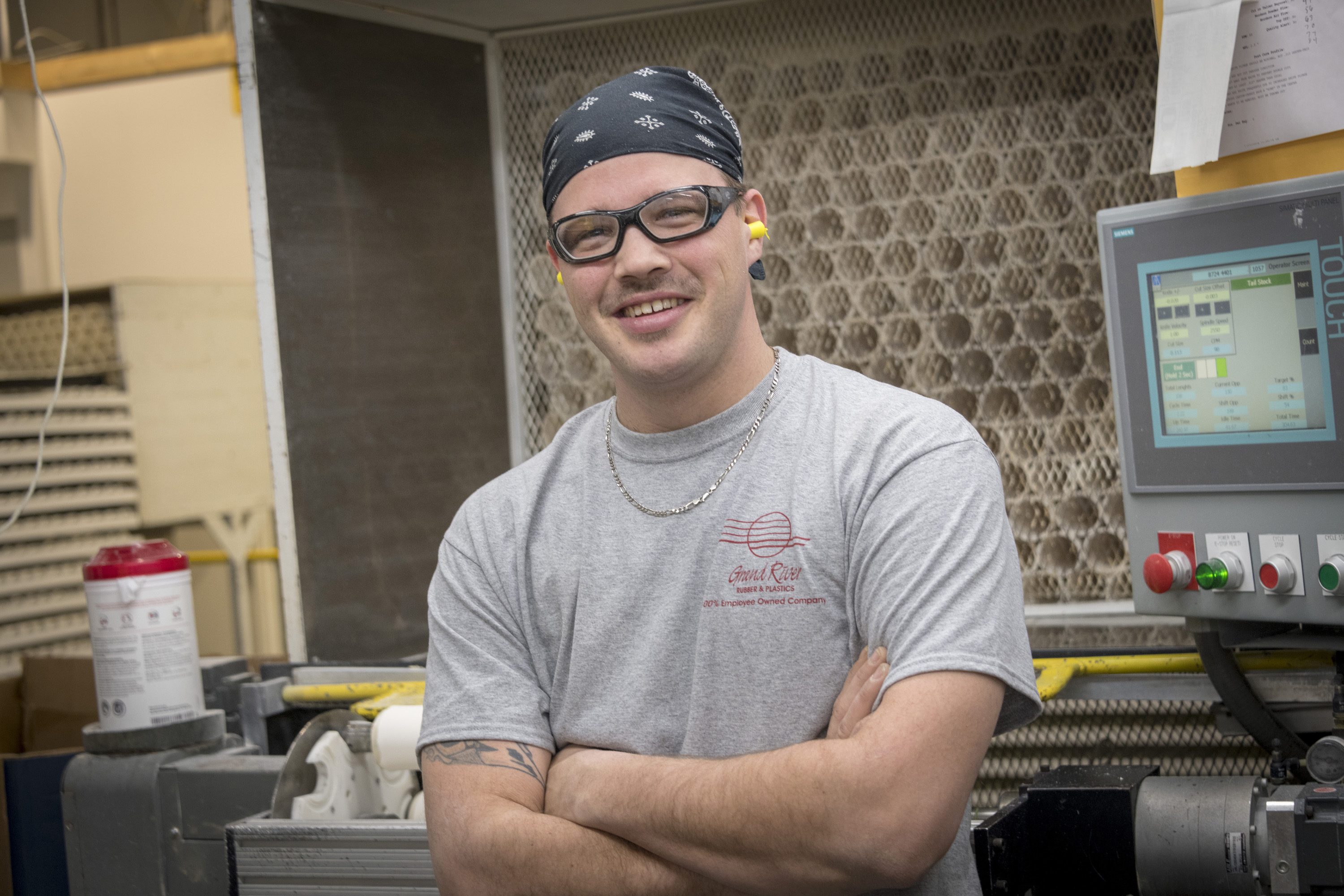 How Grand River's Quality Compares to Its Competitors
Grand River Rubber strives to be on the cusp of the latest certifications and training, providing our customers with great quality far before certifications are required. Our re-sellers partner with us because of our quality policy and transparency with our re-sellers. We do not sell standard lathe cut sizes off the shelf and every product we make is designed to our customers' specifications.
-We use a Production Part Approval Process (PPAP) which is most manufacturers in our industry do not use.
-We offer full traceability from raw materials to final product—ensuring that your customers are in the know about the status of their products.
- Our Statistical Process Control, Infinity QS, is utilized throughout the lathe cut process, measuring the wall thickness to the specification and also is used in the finishing step of our process to measure the cut size of the gaskets.
-Grand River has a Microview Units Vision System that integrates with our SPC program, Infinity QS. This unique program can measure ID OD wall thickness and print out capability reports.
Companies in our space typically use graduated cylinders to measure ID. When using graduated cylinders, you can only measure to 64th of an inch depending on how tight or loose the part sits on a pole. Also, the graduated cylinder process makes it unable to say the exact dimension of the part with certainty. Our system, however, can measure down to one ten thousandths of an inch.
Education
A large component of selling lathe cut gaskets is education. Many customers are not aware of the unique advantages lathe cut gaskets offer in comparison to O-rings, gaskets, and washers manufactured using other methods, such as die cutting or injection molding. The lathe cut process enables little or no tooling costs, smaller orders, the ability to make design changes easily, and rapid prototyping is as little as one week. Educating our re-sellers about our processes, materials offerings, and capabilities is an integral part of our re-seller and supplier relationship. We provide training to our new re-sellers, as well as on-call support with our sales and engineering teams. That way, re-sellers are equipped with the knowledge to help customers choose the appropriate lathe cut gaskets for their applications.
Specialized Materials
At Grand River, our extensive experience allows us to provide our customers with custom compounds that meet their specific needs while utilizing the most cost-effective materials. Our engineers can develop formulations to meet your ASTM, NSF, MIL, CFR or other specifications.
Whether you need a gasket that is NSF 61 compliant, utilizes food-grade materials, is used in an oil and gas application, outdoor application, or a variety of other needs, our team has the materials expertise to compound to suit your customer's needs. Our experts can help you determine the material that will work best for your application. Read "How to Choose Lathe Cut Gasket Materials for Various Applications" to learn more about the materials we recommend for specific applications.
Value Add
We appreciate our re-sellers and provide the following value add services:
Packaging- core, stacked and bulk packaging
Bagging and Labeling- Labeling options with P/N or other required information, direct print labels or if you'd rather, send us your labels which we will use in the bagging process.
Lubricant Coatings and Special Performance Coatings- Various coatings such as Talc, Silicon, and Special Performance Coatings ( PTFE).
Don't see a value add service you need on this list? Talk to our sales team. We are open to suggestions and would like to provide you with the best customer service and support in the industry.
At Grand River, we value our relationships with the re-sellers that carry our products. Check out our blog "How Re-Sellers Can Sell More Lathe Cut Gaskets" for our tips and tricks to sell more lathe cut gaskets to your customers.