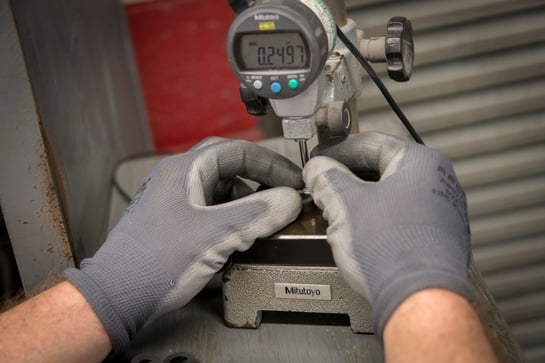 A look at how Grand River Rubber & Plastic's quality process works, and what you can do to get the best quality parts here – and from your other vendors.
Quality really matters. And at Grand River, we've found that having a formal quality process actually saves money. While few engineers and manufacturing technicians are thrilled with administrative checks (and we don't know anyone who's a fan of paperwork!), there's a reason "measure twice, cut once" is a time-honored saying. The reason is simple: there's no substitute for quality.
We know that our parts' quality is critical to our customers' assemblies. Even through gaskets and belts are typically unseen, unsung parts of a final assembly, those parts are critical to the reliability of the final product, and therefore, just as important to the reputation of the company whose name is on that product.
Here's a little insight into the quality processes at Grand River.
Quality is a Constant, Comprehensive Team Effort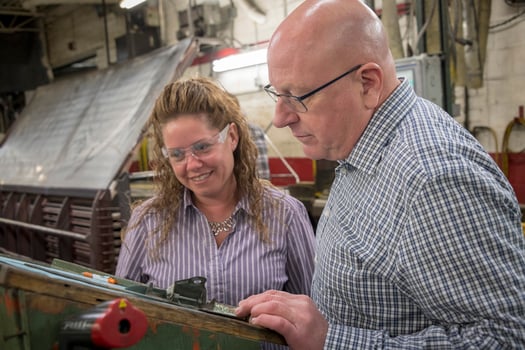 Our quality process is marked by daily, hourly, and sometimes piece-by-piece checks.
Visual inspections are constantly done by operators, and dimensional checks are done at least every 2 hours or more, depending on the job specs. Traceability is built into our database, so we can always reference work by lot, date, and operator.
We also conduct regular inspections of raw materials. While have good, long-term relationships with our suppliers, from time to time materials can vary, so we routinely inspect materials shipments for quality.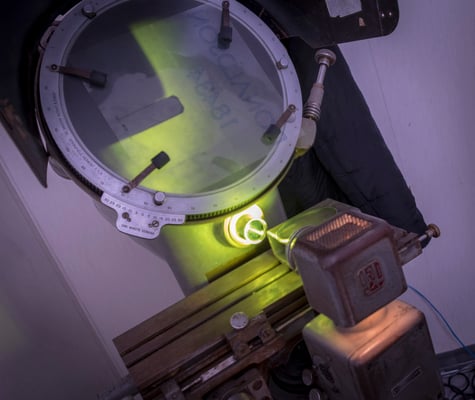 Supply Chains Facing Many Challenges in 2021
By maintaining ISO certification, we have demonstrated a variety of internal requirements are consistently in place throughout our shop and on each machine station. But those requirements are just one aspect of our broader quality system.
Many members of our team, including managers, operators, and maintenance, attend annual conferences. At those conferences, we often learn new and better ways to do things – but every day, at every station, we strive to find new and better ways to do things, too. As an employee-owned company, that's part of our DNA. We're never willing to just keep doing something the same way if there's a better way to do it.
Good Communication Leads to Improved Quality
Our sales representatives and technicians strive to understand your application and the conditions in which your seals will work. Sometimes, we might suggest a slight tweak to your part, or we may offer to send a sample of a different material if we think it's worth considering or testing. We want to be part of your process and part of your success.
Recently, a customer was having trouble with a part sticking, and we helped troubleshoot the issue. The tolerances and track lines seemed OK, but we knew to look a little closer – or in this case, deeper. We have the experience and expertise to recognize when a deep track line on a gasket can impede fluid transfer.
Don't worry, there won't be a quiz later. What you need to know is this: at Grand River, we have a lot of experience with different materials and different applications.
Our customers know that if they're having trouble with a part, we might be able to offer suggestions that will help. While that's not part of our "formal" quality program, it's definitely one of the reasons we are confident in our quality. When you talk to suppliers about their QA systems, certifications are important but so are the "softer" pieces of the process.
Our system has formalized requirements, and our employees care about our customers' success, and that, in a nutshell, is our quality program.
What Can You Do to Get the Quality Parts You Need?
The best way to ensure quality in manufacturing is to have good, clear communication between the customer and shop representatives. At Grand River, we strive to ensure that good communication begins with your first order or spec part.
Contact us if you'd like to send a drawing or spec, or get a quote today.