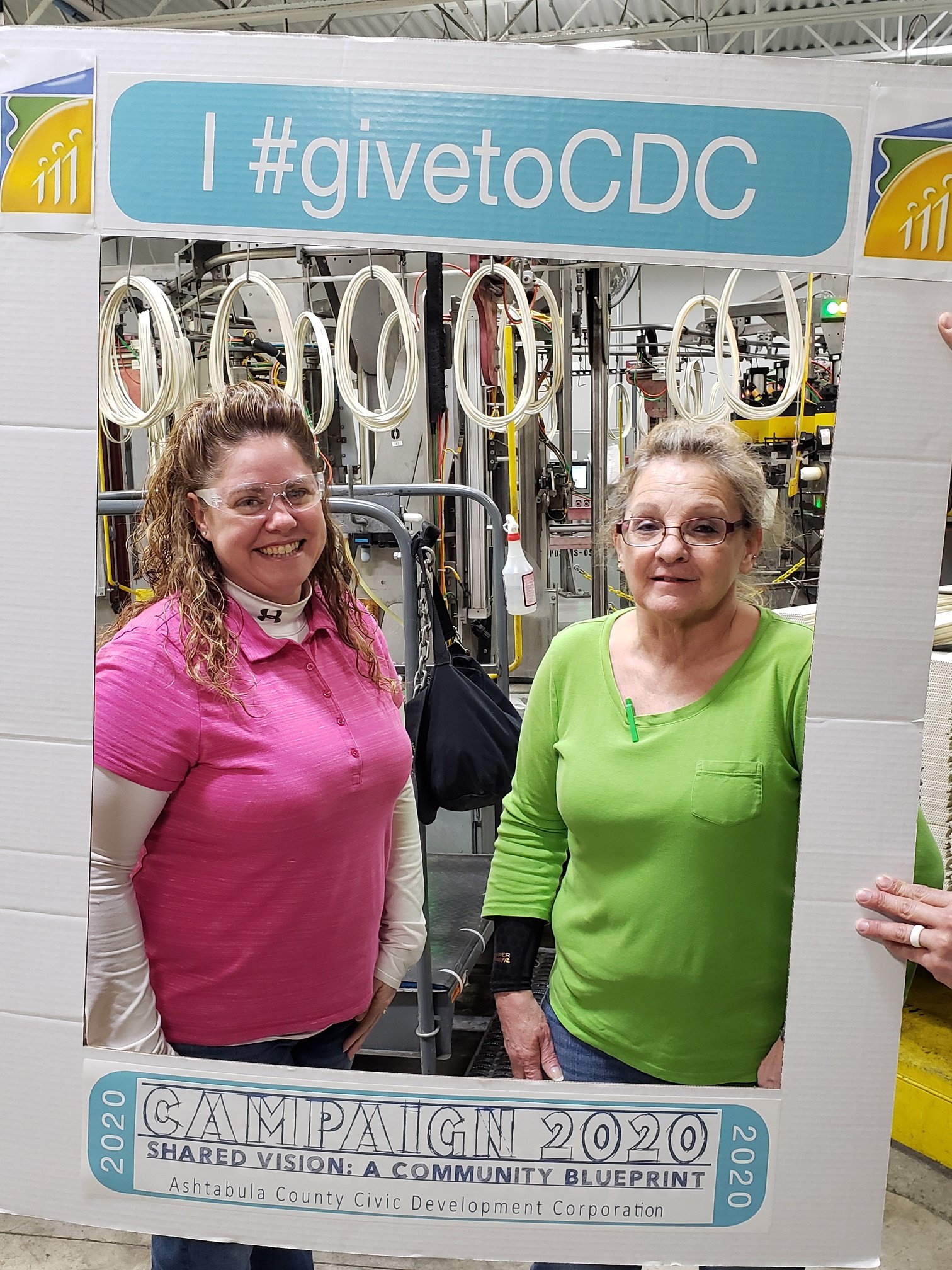 Grand River Rubber & Plastics has been a supporter of the Civic Development Corporation of Ashtabula County for many years. Civic Development Corporation of Ashtabula County was founded to help fund brick & mortar projects around the county such as Lake Shore Park, Greenway Trails, Ashtabula Arts Center, Geneva Parks, Conneaut Twp. Park, D-Day Ohio and many more. CDC of Ashtabula County improves the quality of life in our community by surveying its stakeholders, developing strategic objectives, identifying impactful projects, raising funds, and providing oversight for the successful completion of those projects. Every 5 years, CDC of Ashtabula County hosts a campaign to encourage people to raise funds to support various community projects. The Campaign 2020 focus is Shared Vision: A Community Blueprint.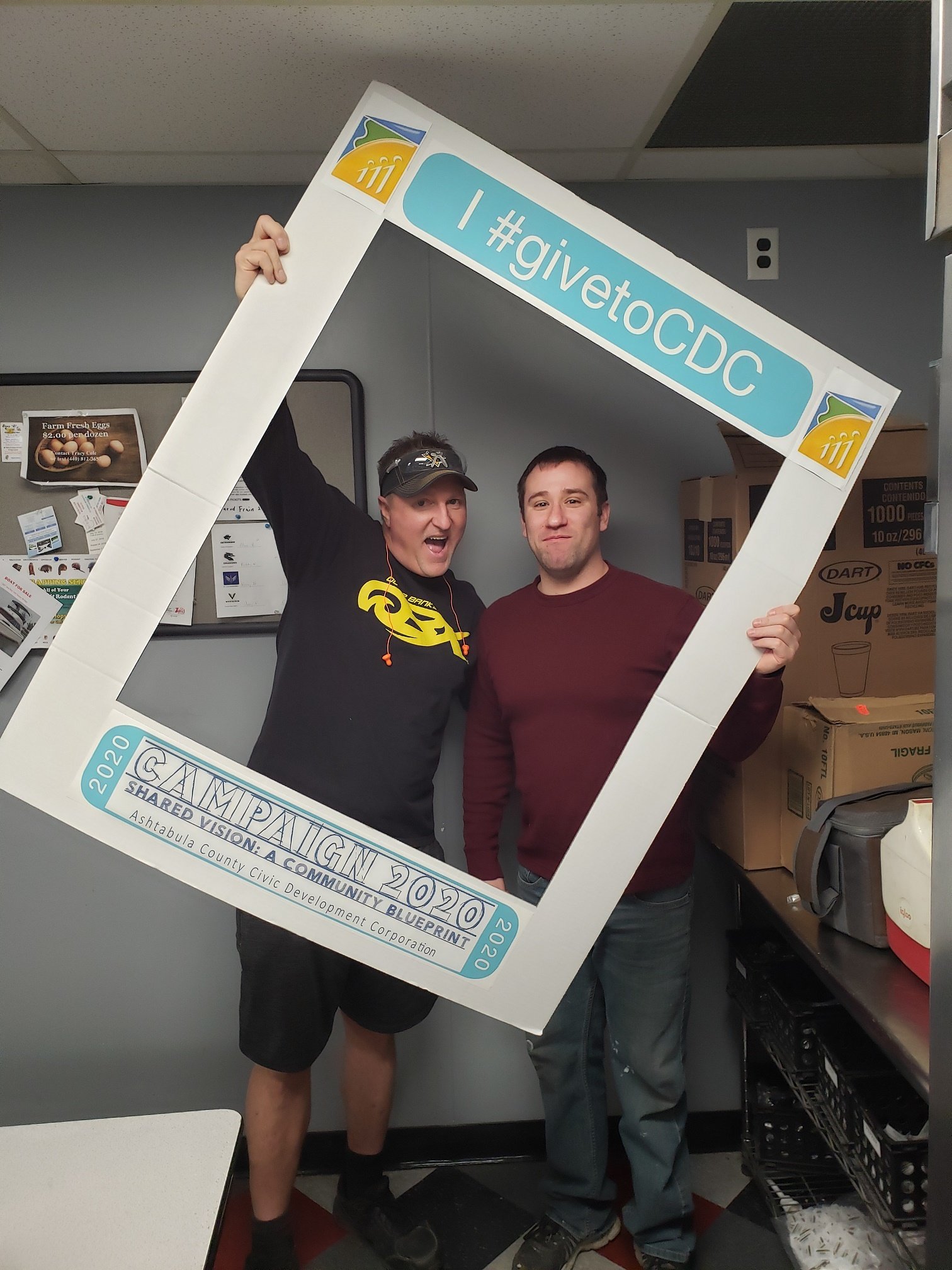 On Thursday, February 20th, 2020, GRRP held meetings on all shifts to present the campaign to all employees and give them a chance to participate in the projects by pledging a weekly payroll deduction. GRRP employees responded in a big way contributing upwards of $107,000 over the next 5 years! That's a 62% participation by employees! To help encourage them, three prizes were offered as an incentive to be in a drawing. Prizes included a kayak, hybrid bicycle and a portable propane grill.
At Grand River Rubber and Plastics, our employees and leadership have a vested interest in making our community stronger. Our support of CDC of Ashtabula County exceeds supporting their fundraising campaigns. The following Grand River employees have Board and Cabinet positions at CDC of Ashtabula County.
Donny Chaplin, President of GRRP, - Board of Directors at CDC of Ashtabula County
Cheryl Hellmer, Accounts Payable at GRRP- Board Secretary at CDC of Ashtabula County
Bobby Nelson, Lathe Cut Production Manager at GRRP- Cabinet Member at CDC of Ashtabula County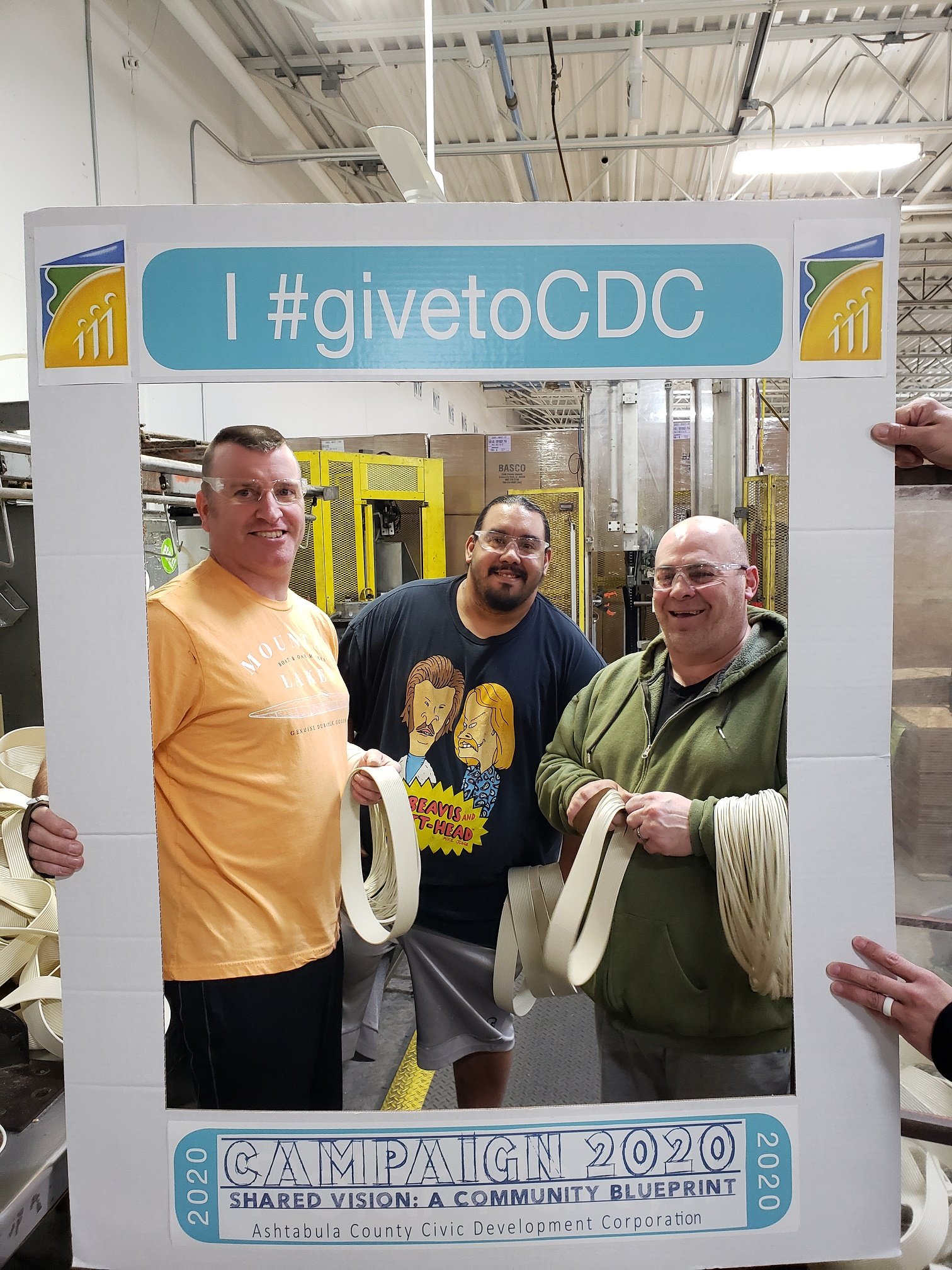 There is a strong belief in the Grand River Rubber & Plastics family that giving back to the community is vitally important. This line of thinking can be traced back Ric Selip & Joe Misinec, former owners of GRRP, for their strong sense of community which has been carried on since their retirement.


Thank you to Amanda Tirotta, CDC Executive Director, & Beth Cybulski, Campaign Assistant, for helping with our presentation and to our generous and supportive employees!