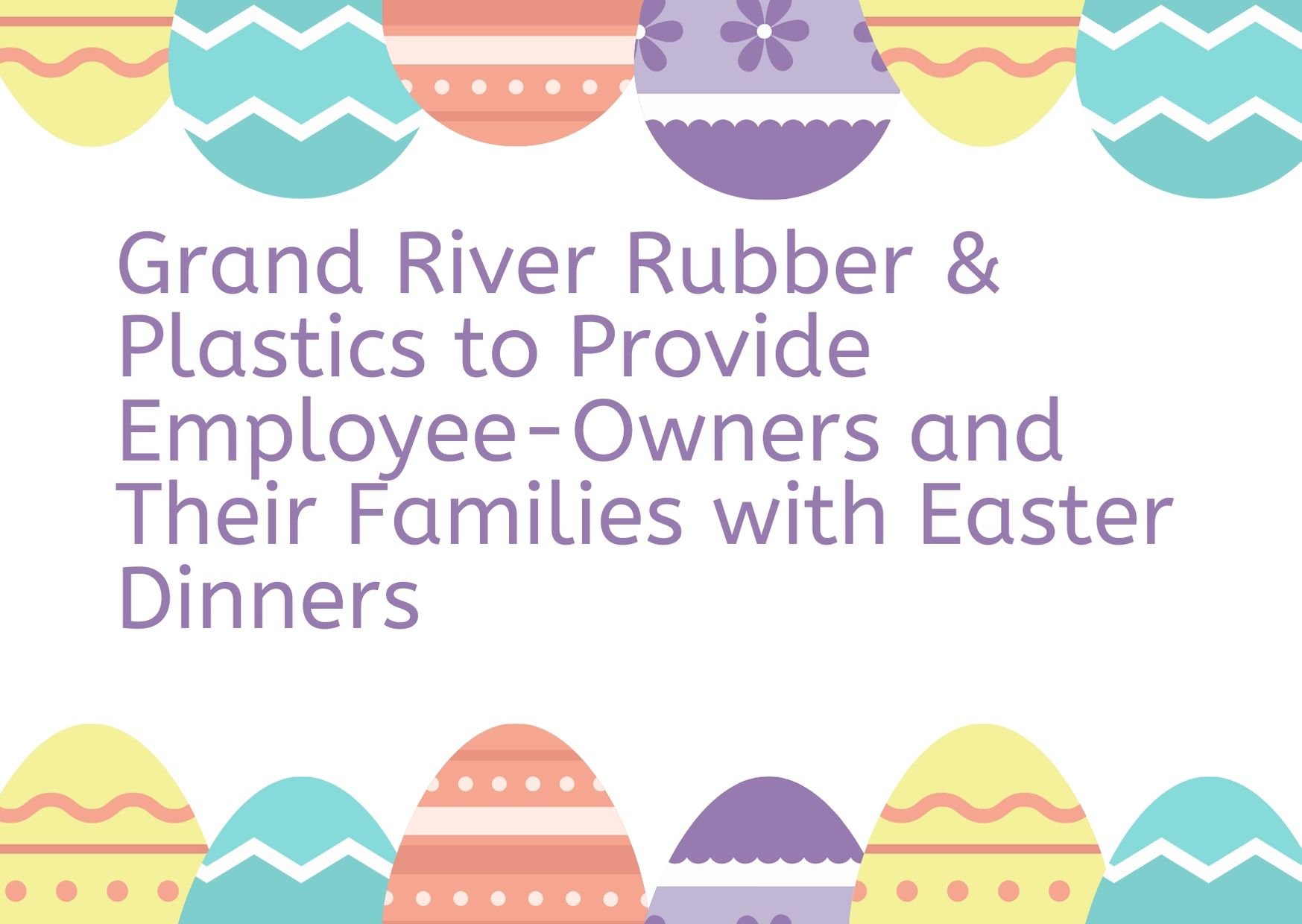 Grand River Rubber & Plastics will provide Easter dinners for employee-owners and their families. Employee-owners will receive a dinner that serves 4 people, provided by Moores Heritage Market. Meals will be available for employees to pick up curbside at the market to ensure employee-owner safety amidst the COVID-19 pandemic.
Every meal will have ham, rolls and deviled eggs in addition to choices of the following:
Mashed potatoes or scalloped potatoes
Gouda Mac & Cheese or Garlic & Herb Mac & Cheese
Carrot Cake or Lemon Pie or Peach Cobbler
We are happy to give back to our dedicated workforce and their families during the holidays. At Grand River Rubber & Plastics, our more than 200 passionate employee-owners are an integral part of our operation and our culture. Ask any of our employee owners what is unique about Grand River and they will tell you it's our family oriented values.
We provide competitive compensation and benefits packages because we know having a healthy and well taken care of family is of utmost importance. Interested in working at Grand River Rubber & Plastics? We're hiring 2nd and 3rd shift production workers! Click the button below to start your application!