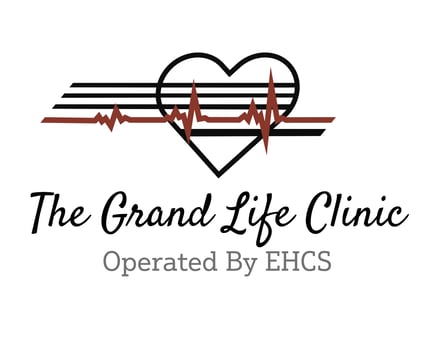 Imagine working for a company where health care benefits include an on-site Primary Care Provider. That's the reality for employees at Grand River Rubber & Plastics.
The Grand Life Clinic opened at the Ashtabula company in January 2021, providing employees with convenient and direct access to health care professionals. In addition to treatment for acute illnesses, the Clinic handles all primary care needs. including annual physicals, medication monitoring, lab work and other health screenings.
Employees are already seeing significant savings for themselves on deductibles and co-pays.
A Convenient Health Care Choice
While employees (and their immediate families) can choose to use the Grand Life Clinic Primary Care Provider, they can also choose to keep an outside Primary Care Physician (PCP). If they choose to use the Grand Life Clinic for any preventative services or treatment, employees determine how that information is shared with their PCP.
The Clinic is open by appointment every Friday and a live triage team is available by phone daily from 7am-10pm.
Lower Costs for Medications and Screenings
While having wellness bloodwork initiated at an outside doctor's office or hospital typically costs well over $100 and employees are responsible for at least a portion of the costs, bloodwork completed at the Grand Life Clinic is free to employees.
Medication savings are similar. A prescription commonly used to treat high blood pressure, for example, at more than $120 per month, when prescribed through the Clinic has a $0 cost to employees. Employees should see the Grand Life Nurse Practitioner for any initial prescription, and after that, Grand River employees can manage their medications through the Clinic.*
"It's not just about reducing the cost of health care coverage for employees," said Donny Chaplin – President "Grand River benefits from having healthier employees, and they tell us they appreciate the convenience, and the time-saving factors, too."
They also appreciate the money saving aspects, he added. In addition reducing the costs of health care, Grand River employees are offered a $100 incentive to complete an annual health risk assessment.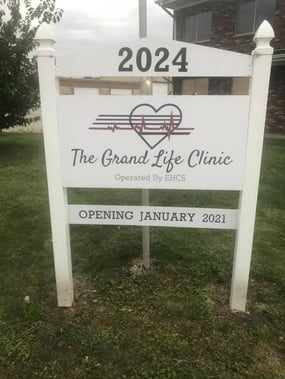 Healthy Work/Life Balance
The Grand Life Clinic is just one of the latest ways Grand River is working to create a healthy work environment for the employee owners.
With the Clinic's on-site Primary Care Provider, Grand River's health care benefits got a whole lot better. What's next for the company? Stay tuned! Follow us on Facebook or contact us with questions.
What's it like to work at Grand River? Find out! Training provided.
*The Clinic does not provide any narcotics