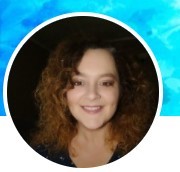 This month, we are pleased to feature Kellie West, Inside/Outside Sales Representative, who joined our team in August 2020. Below, we highlight the professional journey that led Kellie to Grand River Rubber & Plastics, why she describes herself as an "education addict" and what she enjoys doing in her spare time.
Kellie's Path to Grand River Rubber & Plastics
Kellie has a broad manufacturing background, spanning 21 years in various sales and marketing positions across a variety of industries. That's why she knows a thing or two about plastics, pumps, leather, and, of course, elastomers.
She earned her Bachelor of Science in Marketing from Franklin University, where she proudly graduated Summa Cum Laude. She went on to complete her Masters of Business (MBA) at Youngstown State University in 2019. Currently, she is working on her Doctorate in Business (DBA) at Columbia Southern University and is tracking a 4.0-grade point average. In addition, Kellie has earned certificates in Web Design & HTML and Photoshop. Kellie explains her relentless resolve to learn as part of her curious nature and an insatiable need to know more.
She started her professional career in the plastics industry, working for both Spartech and Curbell Plastics. There she learned about the types of plastics such as nylon, acetal, PP, and HDPE. Among her many duties were sourcing, scheduling, quoting, lead generation, and inside sales. Kellie then spent the next 3 years as an inside sales representative with Finish Thompson, a centrifugal chemical pump manufacturer located in Erie, Pa where she went on for an additional eight years, as their Marketing & Communications Director.
In 2019 she accepted a position as Director of Customer Service with Cortina Leathers. This company, which manufactures leather furniture, was heavily tied to the hospitality industry, so when COVID-19 emerged, they were particularly hard hit and forced to downsize their workforce. Luckily for Grand River Rubber & Plastics, that made Kellie available to step into our Inside/Outside Sales position, and we could not be happier to have her!
What Kellie Likes Best About Working at Grand River Rubber & Plastics
Hands down, Kellie really likes that Grand River is 100% employee owned. Being so employee-centric and focused on the well-being of their workforce was impressive to her. She describes the leadership of the organization as strong, who act more like mentors than managers.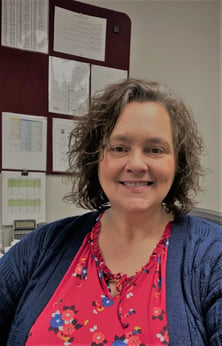 Kellie's Predictions for Rubber & Plastics Industry and Manufacturing in General
Kellie indicates it's hard to predict what the future holds in the wake of COVID-19, but is optimistic because manufacturing, in general, tends to hold its ground. While sales may have been flat or underperforming for some sectors during the pandemic, she does see drum and pail business coming back and indicates lathe cut gaskets have done very well throughout the crisis. She also sees industries like fluid transfer and medical set for growth and long-term sustainability. Additionally, Kellie believes "Made in America" along with trends encouraging the support of American workers, becoming stronger and more important due to recent upheavals in supply chains around the world as a result of the virus.
Who is Kellie Outside of Grand River Rubber & Plastics?
In her spare time, Kellie and her husband foster senior rescue dogs through The Mr. Mo Project. This organization helps prevent senior dogs who are abandoned or surrendered to shelters because their owners cannot pay for their care, from being euthanized. By pairing elderly canines with loving homes, The Mr. Mo Project sees these animals get the care and love they deserve while paying for all their medical and veterinary bills. Additionally, the West family has a Labrador/Jack Russell mix, a Boxer, a Boxer/Welsh Corgi mix, and a Labrador/Pit Bull mix of their own!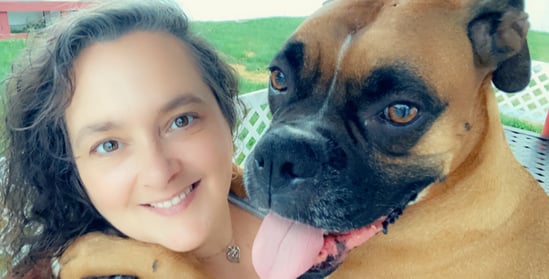 When not spending time with the dogs, Kellie reads or plays video games (World of Warcraft is her favorite) with her husband. She also began raised bed gardening this past summer growing tomatoes, onions, poblano, jalapeno, and other pepper varieties which she used to make homemade salsa. She also grew cucumbers, carrots, and various spices.
How does Kellie describe herself? Pragmatic yet creative, extroverted yet introverted in some ways, curious with a good sense of humor. Overall, she doesn't take herself too seriously but is driven and ambitious.
If time and money were no issue, Kellie says she would live on a 100-acre ranch in Colorado. Growing up in rural Southern Virginia she now appreciates the scenic mountain views she took for granted as a kid. Once thinking she would love to spend a year in Italy, she now thinks her perfect pastime would be to just look up at the night sky, void of light pollution, where she could simply take in the beauty of the stars.
We are proud to have Kellie on our team. We are confident that she will have a long and fulfilling career with our organization! To learn more about Grand River Rubber and Plastics, visit our website at https://www.grandriverrubber.com/