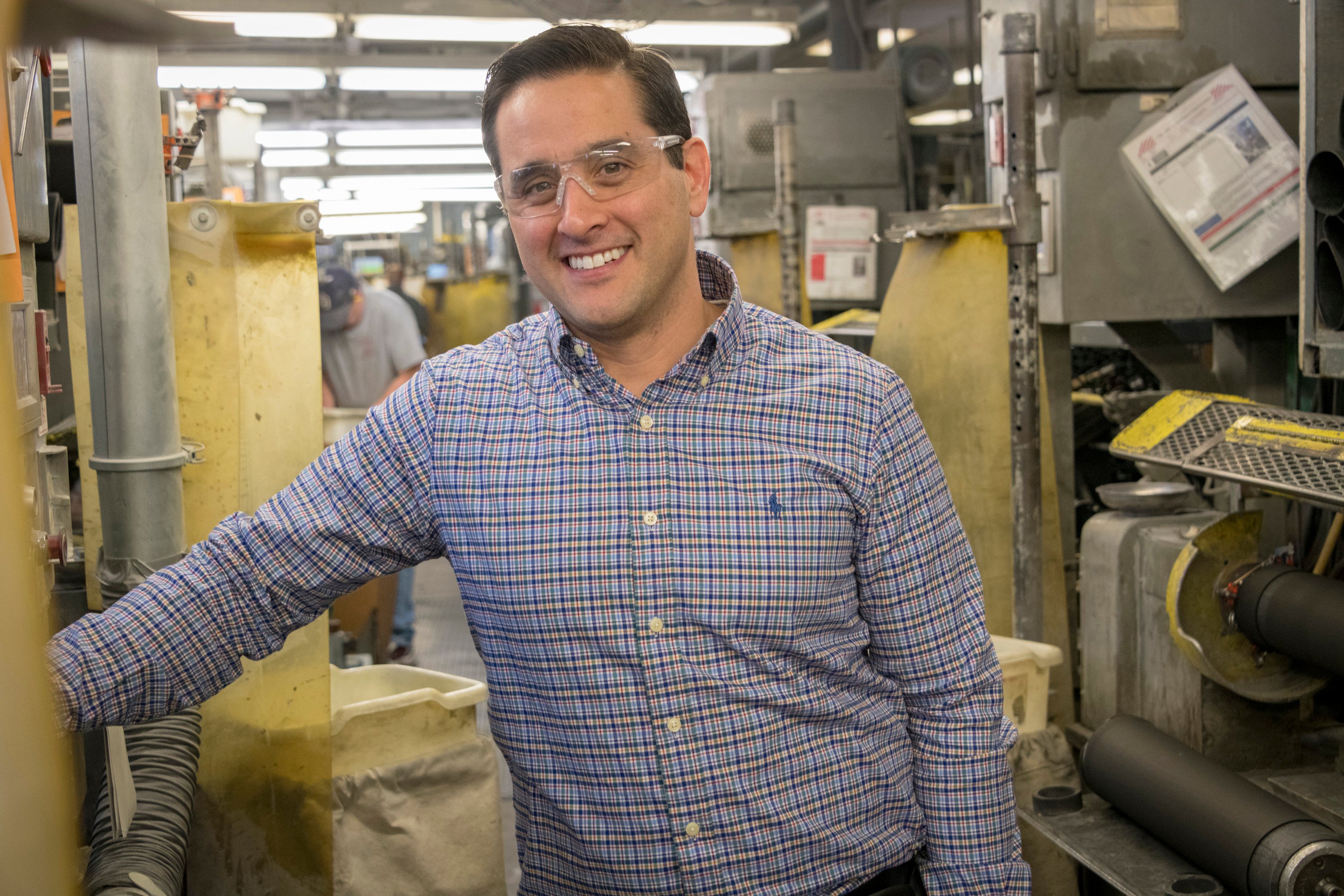 Bobby Nelson is a testament to the multitude of possibilities available in manufacturing careers. In his 20 years at Grand River, he has touched nearly every department at the company. Just over five years ago, Nelson joined the sales team at Grand River. He is evidence that with hard work and tenacity, you can accomplish anything. Hear Nelson's take on his 2 decades in manufacturing and what he's learned in his transition from the factory floor to sales below.
Nelson's Transition from College Athlete to Factory Worker
After completing high school, Nelson attended Mount Union University where he played collegiate football. After finishing his freshman year, he withdrew from school because tuition costs became too much of a financial burden. After moving back in with his parents, Nelson quickly realized that he needed to support himself and obtained a job at Grand River Rubber. While he understood that the job was a necessity, the transition from college athlete to full-time factory worker was difficult.
"I was a 19-year-old working 40 hours a week job, 5-to-6 days a week. It was hard staying motivated because I knew I needed to work but I didn't understand my bigger purpose. It wasn't until a year into the job when I found out I was going to be a dad that I understood why I was meant to be at Grand River. I had a 'come to Jesus moment' and realized just how incredible my job is with its good wage and benefits", says Nelson. "I don't know how I would have supported my family without Grand River."
Nelson's first job at Grand River was operating the auto separator in the Drum and Pail Department. At that time, the auto separator could splice for 2 hours a day and could have enough parts to feed up 20-to-30 boxes in an 8 hour shift. After working in that department for two years, he transitioned to working on bayonets in the lathe cut finishing department.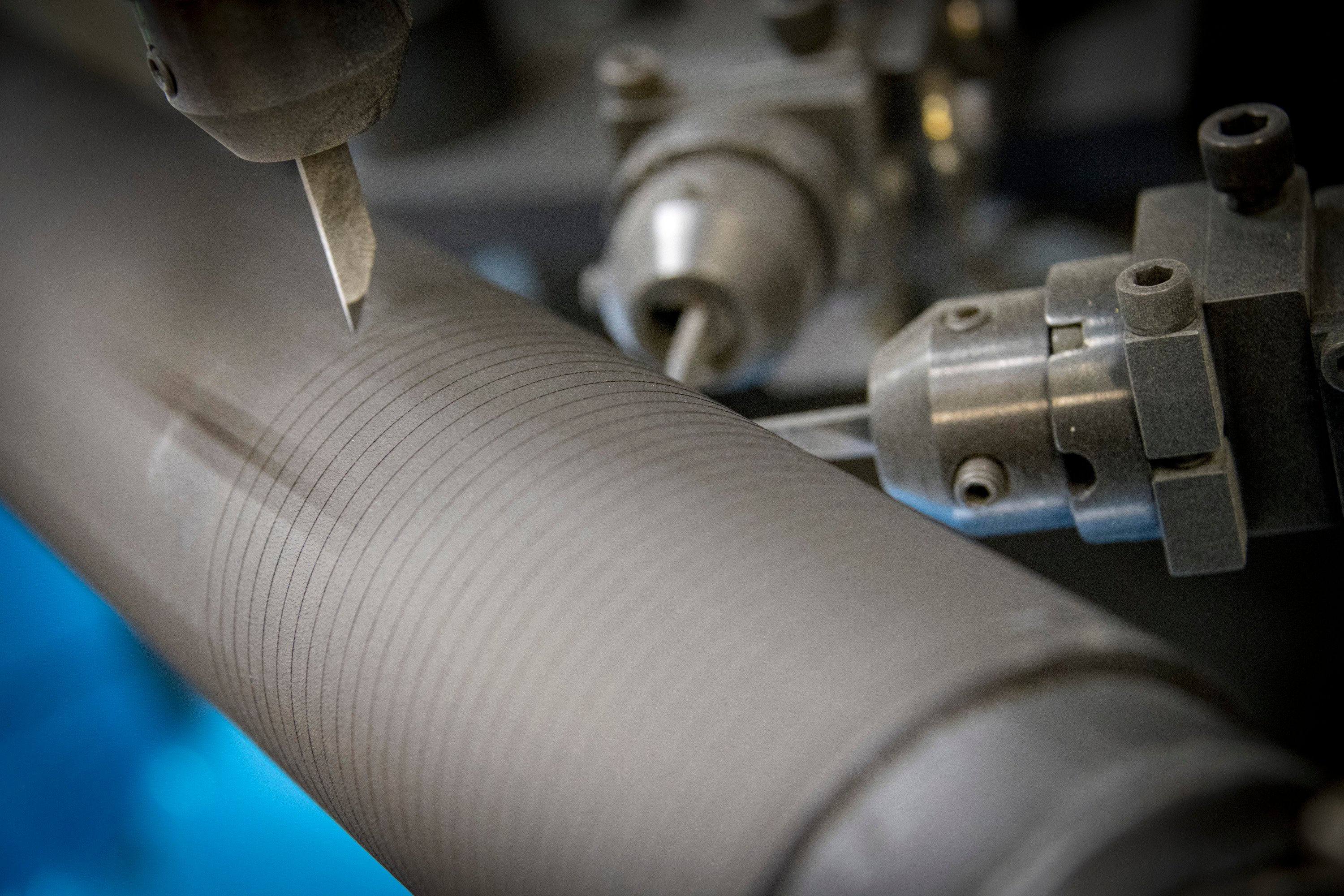 Learning the Rhythm of Manufacturing
At the time, the transition to bayonets was an exciting change of pace. The hardest part was learning the intricacies of the system on the machines. There were 4 machines in the department had all different timing, and it was important to learn that rhythm in order to keep up with production.
Nelson was trained by Tiny Gilhousen, a veteran at Grand River Rubber & Plastics. Nelson then learned that Grand River is more than a workplace, it's a community. Tiny helped Nelson understand the odds and ends of Grand River and also taught some life lessons along the way.
"I consider myself very fortunate to have tenured coworkers that took me under their wing. You don't come into the factory thinking you'll build relationships but you definitely do. I grew up working with them. Not only did the people of Grand River Rubber help me on the floor but they also gave me important life advice and helped me out a lot when I was a young dad navigating parenthood."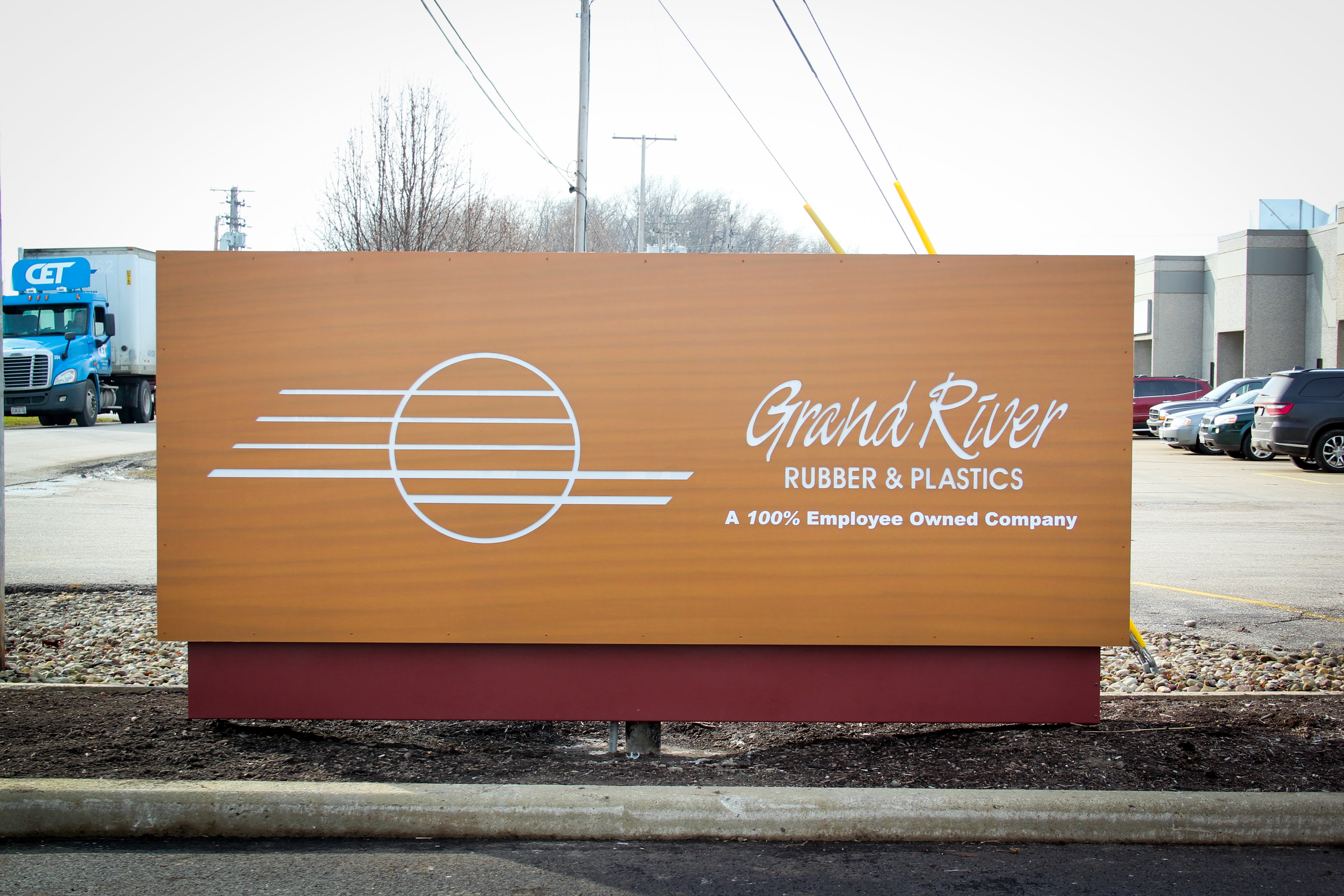 Onto a New Challenge
After completing 2 years in the lathe cut finishing department, Nelson transitioned to lathe cut extrusion. While Nelson was eager for new responsibilities and increase in pay, the demand of the work was challenging. In Nelson's past roles, he was working primarily by himself. Now in extrusion, he had to work in a synergized team effort.
"I remember training with Dennis Carlisle. My pace was really slow at first, but sped up with time. There were times I could picture Dennis rolling his eyes back clearly thinking to himself, 'how is this kid going to help us getting anything done?' I worked really hard to prove myself and show my capabilities. Whatever they needed done I did. I took the mindset that I was not going to be the reason the team did not make money. I was in extrusion for 3-to-4 years in a few different positions working second and third shift."
Throughout the next few years, Nelson moved on to working in Drum and Pail Extrusion, first as an operator then as a Helper (pusher). In those roles, he worked alongside Wayne Harper and Dave Boggs, who had differing work styles.
"It was an interesting dynamic having two opposite superiors back-to-back in my career. One was laid back and the other one was very regimented and had a clear mindset for the process in which tasks needed to be done. Working with them so early on definitely taught me how to adjust to different working styles, which has been an invaluable skill throughout my career."
After 5 years, Nelson went to the Drum & Pail Extrusion Department, specifically to Cut-to-length (CLT). Nelson went from working with one other person to now working with 5 people.
"In the CTL, you are putting racks into the vulcanizer, cutting materials, gluing materials and wrapping skids. It is physically demanding work but my team became really close and we learned to work well together. I was 'heads down' in this role for 7 years working. I was motivated by the better pay and opportunity to support my family."
As his kids got older, Nelson wanted to work first shift in order to spend time with his kids. He transitioned to the role of Fabricator/Bayonet Floater, back to where it all started. Nelson was responsible for splicing parts and separating as well as working in lathe cut finishing when needed.
Nelson's Sales Aspirations
At this time, Nelson felt that he wanted to move to the business side of manufacturing. He reached out Donny Chaplin, then Vice President of Sales at Grand River, for advice since Chaplin had started on the floor like Nelson.
"I admired Donny's career and wanted to learn everything I could from him. I told him about my aspirations and asked him what I needed to do to follow in his footsteps. Donny told me to keep doing what I'm doing and if something opened up, he would let me know. That was the encouragement I needed. I worked hard for 3.5 years on day shift as a Fab/Bayonet operator until Donny became President of the company and a sales position opened up."
Nelson's experience on the floor was a significant advantage in sales. He could look at a print and easily assess if Grand River can design the part. Learning sales skills such as cold calling and quoting was an exciting opportunity and gave Nelson a greater appreciation for the parts he helped make for 20 years on the floor.
"Interacting with our customers and helping them find solutions to their biggest challenges is fulfilling and has made me appreciate the parts we manufacture. I am grateful that Donny believed in me and I am thankful for my mentors on the floor who helped me along the way. My career in manufacturing has exceeded my expectations, providing me both stability to provide for my family and opportunities for growth. I am proud to be an employee owner at Grand River and consider myself a Grand River employee for life!"
Nelson's Advice for Young Manufacturers
Nelson is just one example at Grand River Rubber that with hard work and dedication, you can have a successful career in manufacturing. When asked about the 3 takeaways he would give to a young person launching their career in manufacturing, he gave the following advice:
Work hard, show up and somebody will notice. I didn't have a college education and nothing I've gotten in life has been handed to me. If you keep your head down, have a good attitude, and are the 'go to guy' that gets tasks done quickly and efficiently, you will be rewarded.
Always speak up if you see a problem or have an idea to do something a different way. At Grand River Rubber & Plastics, we're 100% employee owned. Each employee owner's efforts directly affect sales and overall everyone's stocks in the company. Be the person who is looking out for the best interest of the company by doing your job to the best of your ability. We're all in this together and when you succeed, everyone succeeds and vice versa.
Go above your job requirements and be an integral part of your company's culture. Get involved with different committees. At Grand River, we have a safety and wellness committee, an Improvement Team. All are great opportunities not only to make a difference but also to stand out. Also, take the opportunity to participate in monthly team meetings and share your ideas. Those efforts go along way!