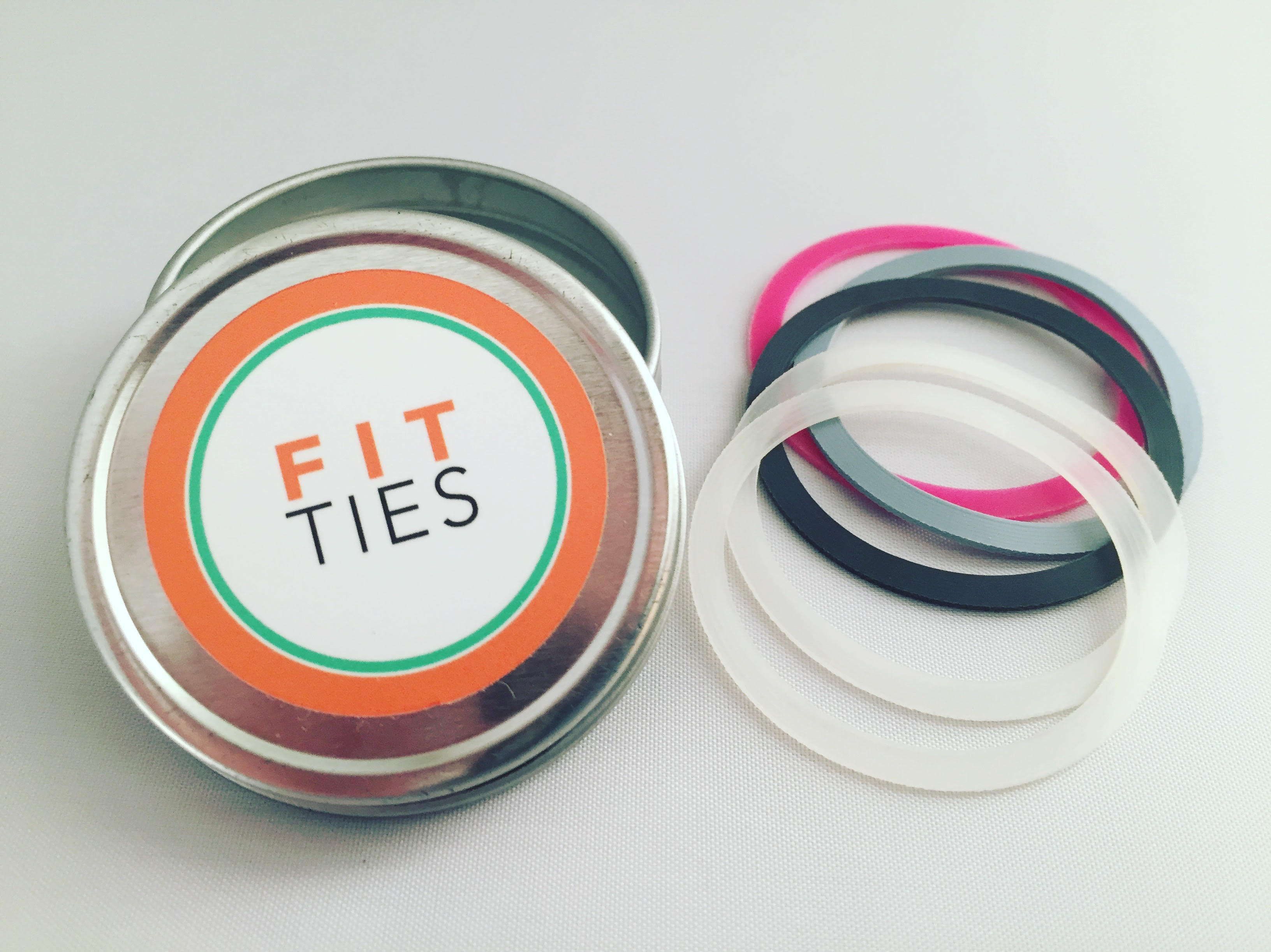 Grand River Rubber & Plastics is proud to serve customers in a variety of industries and provide them with solutions to their biggest challenges. Below, learn how we helped Pretty Knotty develop an innovative hair tie designed for high-performance athletes.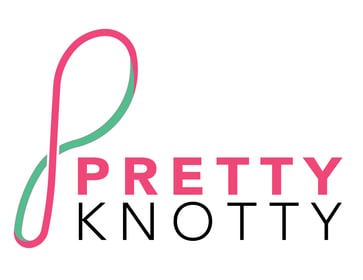 The Story of Pretty Knotty
Shelly Nicholas, founder of Pretty Knotty, was frustrated with the hair tie selection on the market. A multi-sport athlete, Nicholas found the hair ties on the market weren't compatible with high intensity exercise.
"I was sick of the generic hair ties that stretch out or snap down the middle at the most inconvenient times. All the hair ties on the market were focused on aesthetics not performance. Just like a soccer player needs cleats that fit and feel great to play their sport, athletic women need their hair to be comfortable and secure to give their optimal performance", says Nicholas.
Nicholas sought to develop better hair ties to empower athletes like herself to train and compete knowing their hair would not fall out and become a distraction. Nicholas started her initial design process by analyzing the standard hair ties people buy at the drugstore. Most hair ties on the market are rubber band cord covered with a polyester woven blend and held together with an epoxy coating that connects both ends of the band together to form a circular shape.
"I decided that it was crucial to create one solid piece for our design to ensure that our product wouldn't snap apart. We wanted to develop a hair tie that would could be worn time and time again without losing its elasticity and shape", said Nicholas.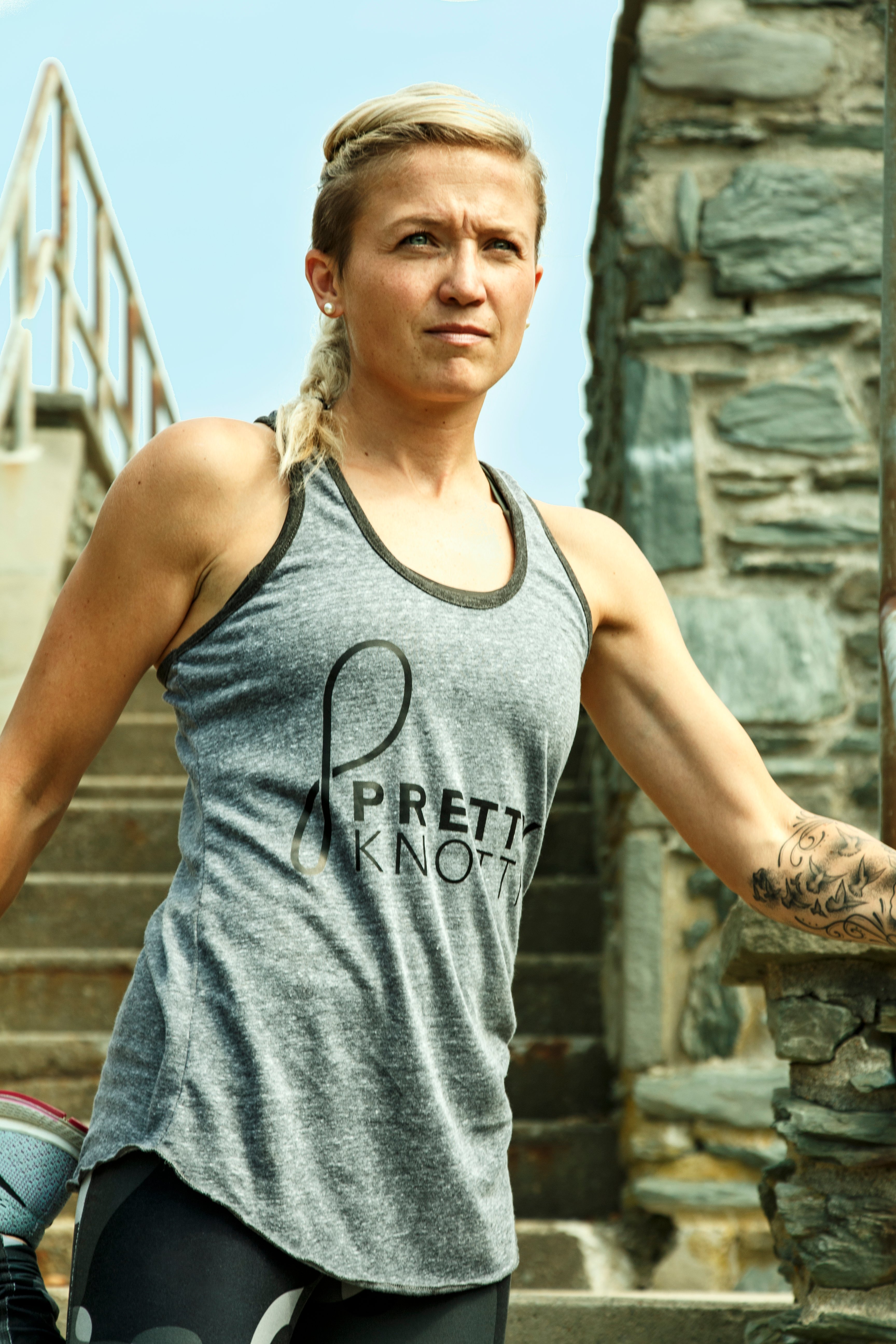 Manufacturing Challenges
Nicholas teamed up with business partner Jacob Eberhart to bring her concept to life. Eberhart had a background in product development and suggested reaching out to an injection molder he had previously worked with to develop their first prototype.
"We wanted to develop a low-profile design without a seam. After some trial and error, we realized the injection molding process was not ideal for our product. Our injection molder suggested we consider the lathe cut process", says Nicholas.
Nicholas connected with Alan Blankenship at Grand River Rubber & Plastics to discuss her vision for Pretty Knotty. Although Grand River had never developed a product in that space, Blankenship and his team were up to the challenge.
"I was so honored that Shelly and her team would trust us with bringing their brainchild from concept to reality. At Grand River, we love building relationships with our customers and helping them solve their biggest problems. We work with customers in a variety of industries and were excited to develop a solution to bring this innovative product to customers", says Blankenship.
The Process of Developing Fit Ties™
Nicholas and Blankenship worked together to develop a sample run of what would eventually become Pretty Knotty's Fit Ties™. Nicholas and her team were happy that the first batch had a thin profile but also had strength and integrity. Pretty Knotty sought to launch with 4 different colored Fit Ties™. Grand River did a second run of the hair ties, this time adding color to the product. While 3 of colored Fit Tie™ batches had no issues, the clear "cloud" Fit Ties™ needed to be redeveloped.
"The biggest challenge we had in our development process was perfecting the clear "cloud" Fit Tie™. The clear ties were sticking together in production and we were losing half of our product. Alan and his team worked to identify the issue and retool their manufacturing process in record time", says Nicholas.
"On our second run of the cloud colored Fit Ties™, we made slight adjustment to the cutting process and also added a fine amount of talc to keep the product from sticking and aid in the manufacturing process. We are thankful we were able to fix the error so that Pretty Knotty could stay on their production schedule", says Blankenship.
After the Fit Ties™ are manufactured at Grand River, they are sent to VSi Paralyene, where a medical-grade paralyene coating will be applied to ensure the Fit Ties™ will not snag the hair.
"The coating on our Fit Ties™ is commonly used in silicon-based medical equipment in a marine environment to ensure products and slide and move. It was really important to us that we chose a coating that not only wouldn't snag the hair, but also wouldn't flake as our product moves, shifts and stretches", says Nicholas.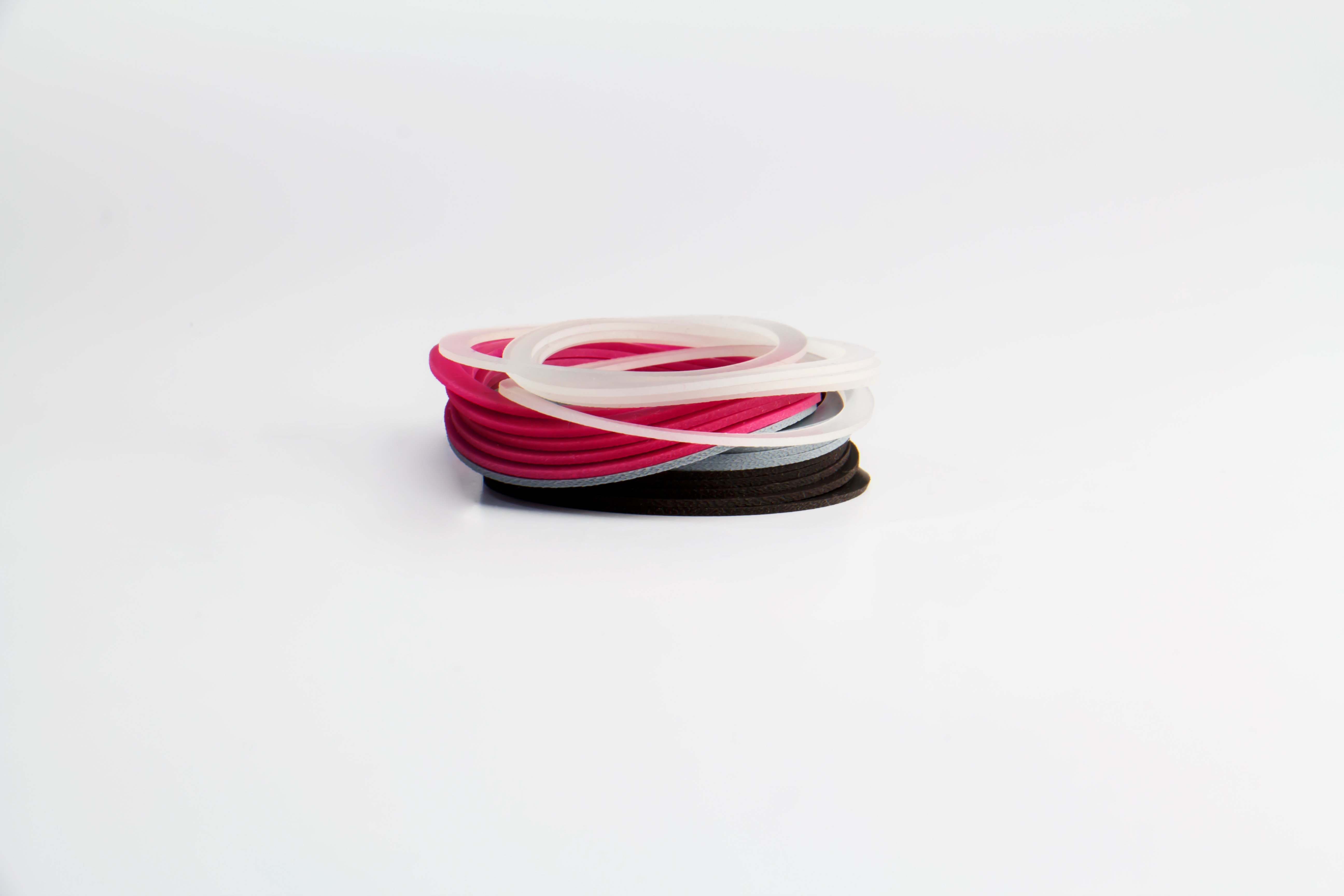 The Results
In February of 2016, Pretty Knotty launched their Fit Ties™ to the market. The design and manufacturing process to develop Fit Ties™ is pending a patent. Initially, Pretty Knotty initially was selling direct-to-consumer but by September of that year, the company entered the wholesale market. Pretty Knotty Fit Ties™ have risen in popularity and can be found in athleisure boutiques, workout studios, running specialty stores around the country. The company is growing and looking to add team members to their business develop and fulfillment teams.
"I am so grateful to Grand River for taking a shot on a startup and believing in my vision. Alan and his team are an exceptional manufacturing partner. We were probably one of their smallest clients when we started working together but they never made me feel that way. They went above and beyond to meet and exceed my expectations", says Nicholas.
For more information on Pretty Knotty, visit https://www.prettyknotty.com/