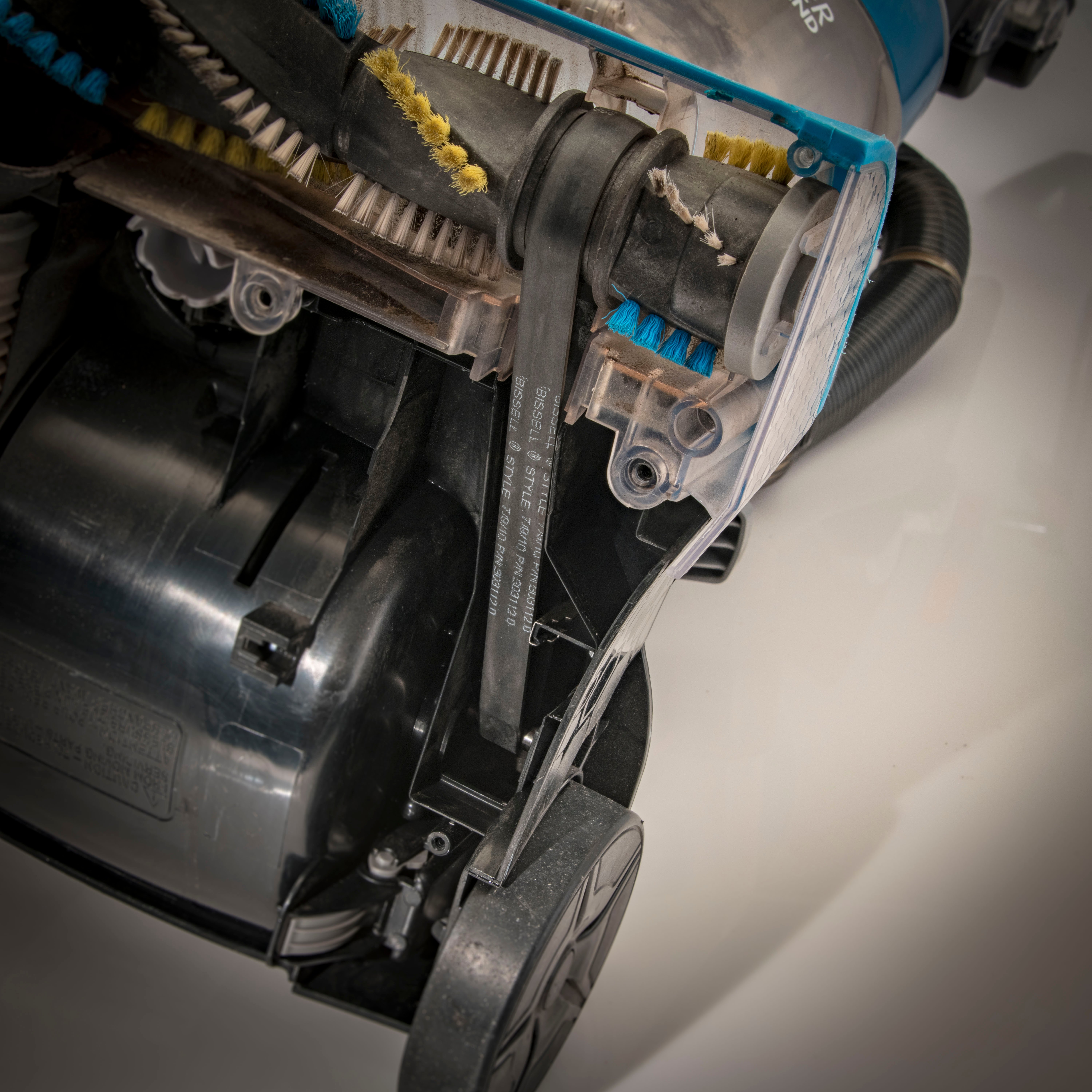 Grand River Rubber & Plastics is dedicated to being a leader in flat drive belt manufacturing for the floor care and sweeper manufacturing industry. Grand River has had proven performance in both OEM and aftermarket applications since 2002. We supply manufacturers throughout the Americas, Europe, and Asia.
Grand River Rubber & Plastics has a dedicated vacuum flat belt manufacturing cell and onsite testing lab, assuring we are producing the highest quality sweeper belts on the market. Through continuous reinvestment and investigation into new equipment technologies, we have built a state of the art production line. Our capacity of 150,000 belts per day allows us to meet all customer requirements.
We utilize the following tests to measure the quality of our flat belts:
Maintaining a consistent tension result is critical in flat belt applications. Tension testing is an integral part of our quality control and development program.
We conduct stalled brush roll testing utilizing several methods that precisely adhere to customer procedures. We have developed products that meet some of the toughest OEM stalled brush life requirements.
Grand River Rubber & Plastics has life test fixtures compliant to ASTM F555 specifications for new product development and ongoing quality assurance.
In the video below, get an inside look into our flat belt manufacturing testing lab.